Using Scheduler GSA Crashed and Deleted All Settings
Hi Guy,
I'm facing a major bug in GSA Website Contact
I just configured the scheduler which is located under Start -> Open scheduler, to run multiple projects at 30 min intervals. I set it to run 5 different projects at 30min intervals.

Shortly after staring the scheduler, GSA started crashing. After the crash when i restarted GSA, all the project settings for these 5 projects were gone. All Keywords, Filters, Submission, Captcha .. every setting was gone. even the default settings like checking and submission etc were also empty.
See below screenshots. is there any way I can get all these back, its a pain to put them in one by one 

any suggestions are helpful
@Sven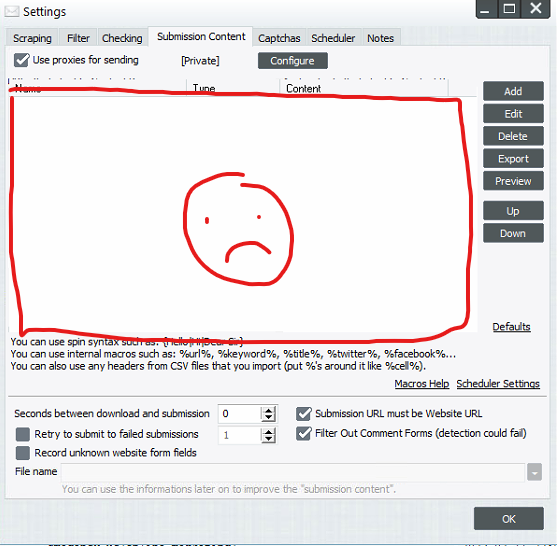 Tagged: