GSA Backup Manager

sh3nmue
Indonesia
Hello, I just bought GSA Backup Manager...
can anyone tell me how to use this software? 
I try to make a backup but it doesn't make any zip backup.. 
and by the way even I change it to english language its still have some of german language on the interface.
and it always showing "waiting on backup drive" even I already choose where to store the backup files.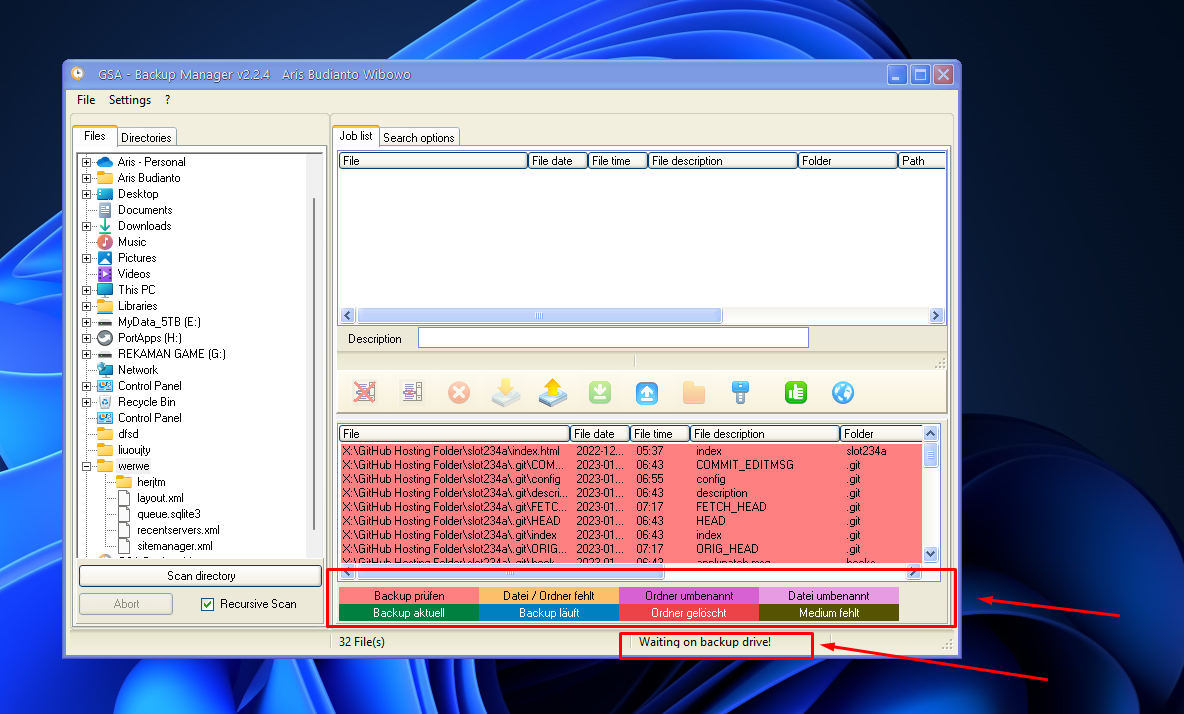 and if you click that FTP upload button,, the you cannot close it..