difference in the number of project verified urls and stats of verified urls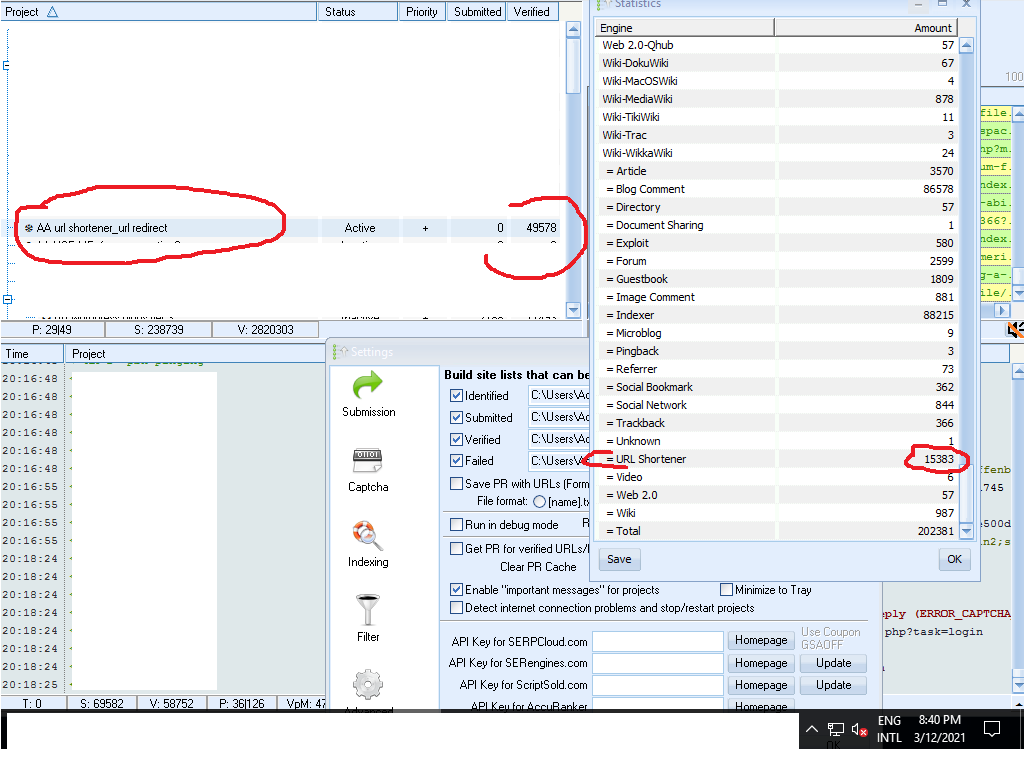 in the project window there are 49578 verified url shortener links from 46744 domains and only url shortner is selected in the project.
when i check the stats of verified urls for url shortner i see 15383  total urls
why so much difference is there in the number of urls ?
could it be happening with other engines too ?