Troubles understanding some aspects of the software

Minidou
France
Hello,

As a beginner, I have a bit of trouble understanding certain notions or functionalities of the tool, and since the tool has evolved a lot since the demo videos, I have several questions that hinder me in using the software. Here are my questions:

1) Amount of Threads to use / Wait between search queries / Max time to search for articles: How to determine the optimal values to use according to your hardware ? Are there standard values to compare what is desirable with what is not ?


2) Keep cache for X days: What is the usefulness of the cache? When does it intervene and how to determine the optimal value to assign to this option?


3) What is "synatax analysis" ? How does this option work?


4) Bold/Italic/etc in "HTML decorations": How does it work ? From what I understood from my tests, if I put 100% for Bold for example, a whole part of the paragraph will be in Bold... But not 100% of the text.
Which parts of the scrapped content do the HTML variations apply to?
Does this work in addition to the "insert random paragraph spoilers/decorations" option, or are they two different functions?

5) I have troubles determining what exactly are the differences between "Keywords must be in Title" here :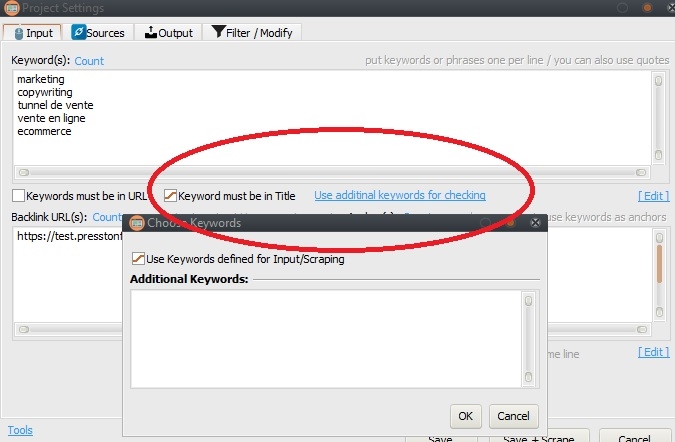 And "Title with keywords", here :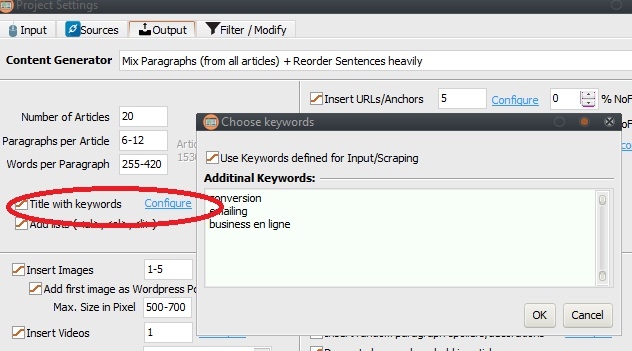 What are the purposes of both these options ? I thought it was self-explanatory at first, but then I didn't find exactly what do what...
Thanks for your help !