Problem Of the E-mail Verification
I have bought the GSA SER and Gsa Captcha Breaker last week.
I installed the GSA ser in in the Home Pc.
When i configure a new task, in the Setting - Email Verfication tabs that we can not test the email suessfully, the problem shows as the attached photo.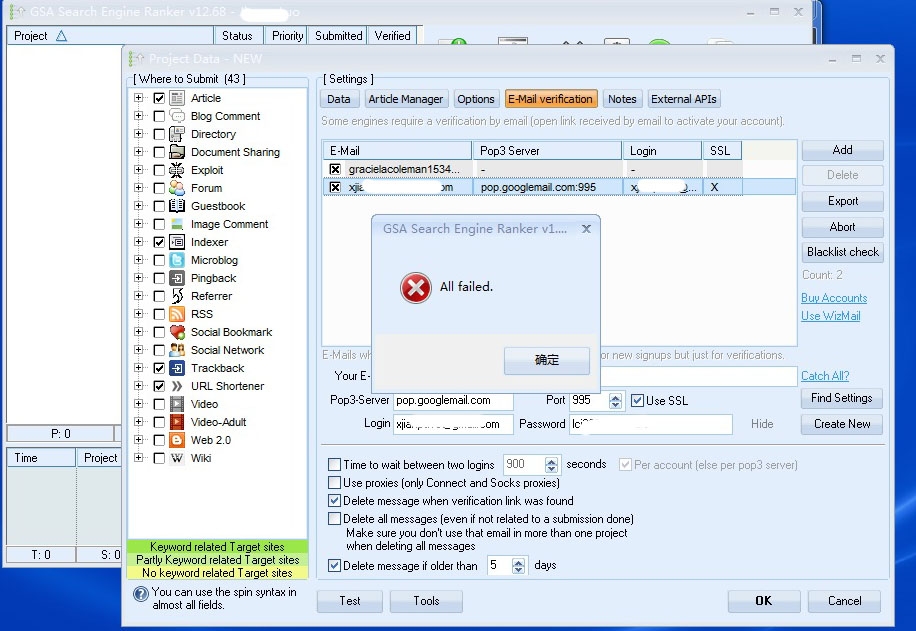 I have checked the mail of .ru, yahoo mail, hotmail and gmail, but all test failed.

I have check the Pop was enable of the mail servers, and i can login the email sueecssfully in the Chrome.


And there is only one error message "All Failed " no any detail information.
We need you help urgently.

Many thanks.