Out Of Memory Error
Devender_Garg
India
Hello
@Sven
I am having Out of memory Error in my GSA setup whenever I go more then 450 threads. 
It is because of the threads and I tested it is working fine beloe 400 threads 
My server is dedicated server and there is absolutly no problem with server. 
I am going to DM you my one of my camapighn so you can check yourself what might be causing this.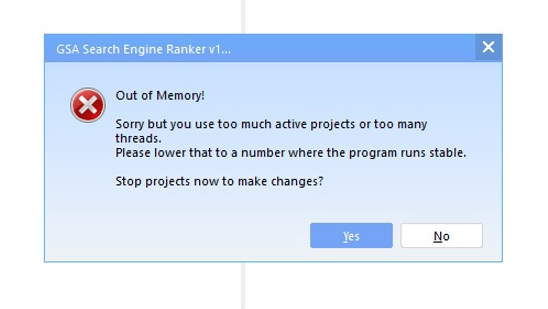 And yes, I am getting this even when I am running 5-10 camapaigns. 
Thank You.