Too many spintax titles
rastarr
Thailand
Just dropping this here for others to consider.
Quite a while ago I was
tracking down high CPU usage
. One of the things I discovered was over-use of spintax in article titles. In hindsight, it stands to reason if you've got spintax anywhere, SER needs to unpack them continuously, to produce the title.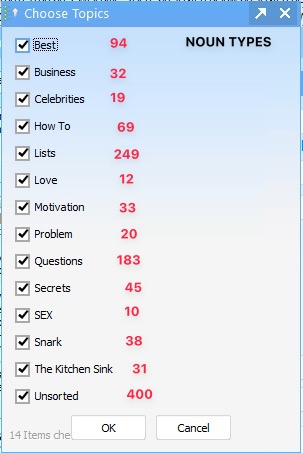 These are the title counts for the various options available, using SERs title generator.
For lower Tier type titles, I generally choose one or two of the lower types which should be more than enough.