Footprint question
googlealchemist
Anywhere I want
One of the footprints for the DW QA engine is giving me a confusing result... I took a screenshot of what it looks like when I manually search for it in a browser. And I copy/pasted it from the output in GSA as well as in a 'control F' to search for it on the results page to make sure I wasn't screwing anything up. 
There's only 16 results which I agree 'aren't many' like Google says but why does scrapebox not harvest those 16 sites vs returning 0 when I use that?
I don't want to waste resources adding a huge keyword list to the footprints if they aren't going to return anything worthwhile so I'm not quite sure what's going on here?
Thanks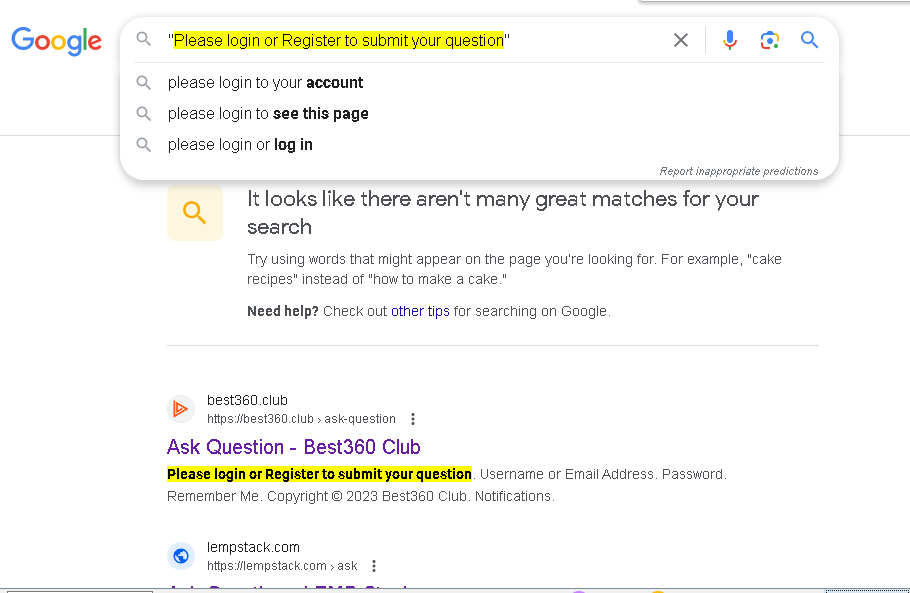 Tagged: