Proxy-Seller.com - 4G LTE / IPv4 / IPv6 | High Quality Private proxies | Lots of GEO
ProxySeller
US
Hello and welcome to ProxySeller!

Currently we have quality private IPv4, IPv6 and Mobile 4G LTE proxies

Our proxies work well with:

online games;
social networks;
web scraping;
sneaker websites;
online marketplaces;
crypto;
and other purposes.

You can use dynamic mobile 4G proxies with the help of which you can work with a lot of accounts simultaneously or static IPv4 proxies for this purpose as well as IPv6 proxies, in case if you want to use 1 proxy per 1 account. All our proxies are private and anonymous!

Also, we have the function of using API documentation. And also a lot of useful features, such as an affiliate program for each user you attracted, an internal balance on the site and auto-delivery. We also guarantee 99% uptime, high speed, 24/7 tech support and a variety of subnets for most large locations.

 
Mobile proxies' prices start from $18!


IPv4 geolocations: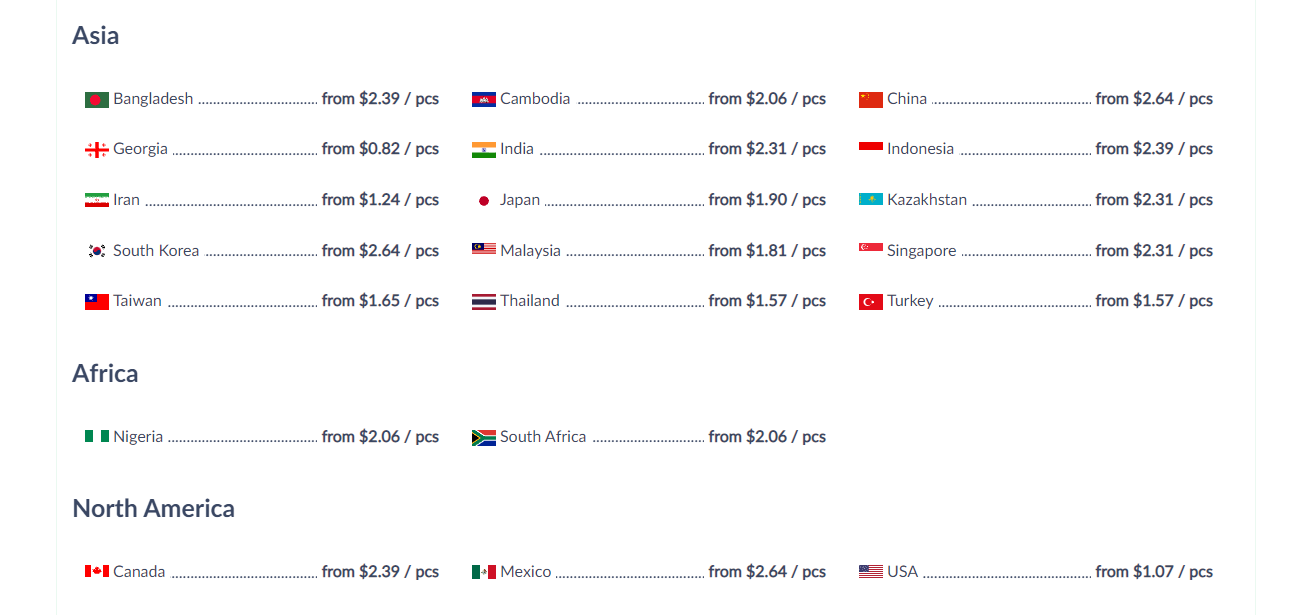 IPv4 proxy
prices start from $
0.99!
❗️The list of available countries is constantly updated!
Discount for buying 
10 
package proxies and more - 
3%
Discount for buying 
25 
package proxies and more - 
5%
Discount for buying 
50 
package proxies and more - 
10%
Discount for buying 
100 
package proxies and more - 
15%
Discount for buying 
250 
package proxies and more - 
20%
Discount for buying 
500 
package proxies and more - 
35%
Discount for buying 
1000 
package proxies and more - 
40%


Also we have IPv6 proxies:
proxy-seller.com/ipv6/
Want to know more about our proxies? Please read
FAQ
and
Blog



Our contacts:
E-mail: support@proxy-seller.com
Skype: proxy-seller.com
Facebook: sellerproxy
Telegram: @proxyseller_com



Tagged: