ZION Hosting – VPS & Dedicated Servers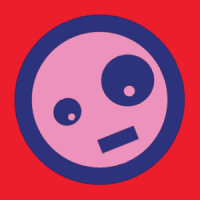 ZionHosting
Netherlands
Hello, forum members!
If you have visited this page, it means that you have understood something. Understood how a real hosting should look like!
We are represented in 7 of the most popular locations according to customer requests, namely: Russia, the Netherlands, Germany, the USA, England, Hong Kong, Turkey.
We have made every effort to provide high-quality services for you, starting from the choice of data centers and ending with a detailed selection of hardware for the maximum realization of your ideas!
We offer 6 tariffs, one of which will surely suit your tasks:
1. NEO – 2 Cores, 2 GB RAM, 30 GB NVMe, 1Gbit shared | $5/month
2. ORACLE – 4 Cores, 4 GB RAM, 50 GB NVMe, 1Gbit shared | $8.5/month
3. LOTUS – 4 Cores, 8 GB RAM, 80 GB NVMe, 1Gbit shared | $15/month
4. ARCANE – 8 Cores, 12 GB RAM, 140 GB NVMe, 1Gbit shared | $ 28/month
5. NEO – 16 Cores, 16 GB RAM, 200 GB NVMe, 1Gbit shared | $55/month
6. NEO – 24 Cores, 32 GB RAM, 400 GB NVMe, 1Gbit shared | $ 110/month
Together with the server, you can install various control panels: ISPmanager, VestaCP, HestiaCP, Cyberpanel, Virtualmin.
Perhaps we can offer you an individual request for your specific needs. To do this, write to any convenient forms of communication:
• Live Chat on the website
• Ticket system
• Telegram
@zion_hositng
• support@zion.hosting
We are happy to provide a high-quality service for the realization of your goals!
https://zion.hosting