SER new version can't submit verified backlinks for Multiple accounts
MasumKhan
Dhaka
Hi,
@Sven
How are you
I am trying to create multiple backlinks from the same websites, but SER new version can submitted not verified. Here is a Screenshot of SER v16.49
But if I use the older version, it can easily make this thing. Here is a screenshot of SER v13.03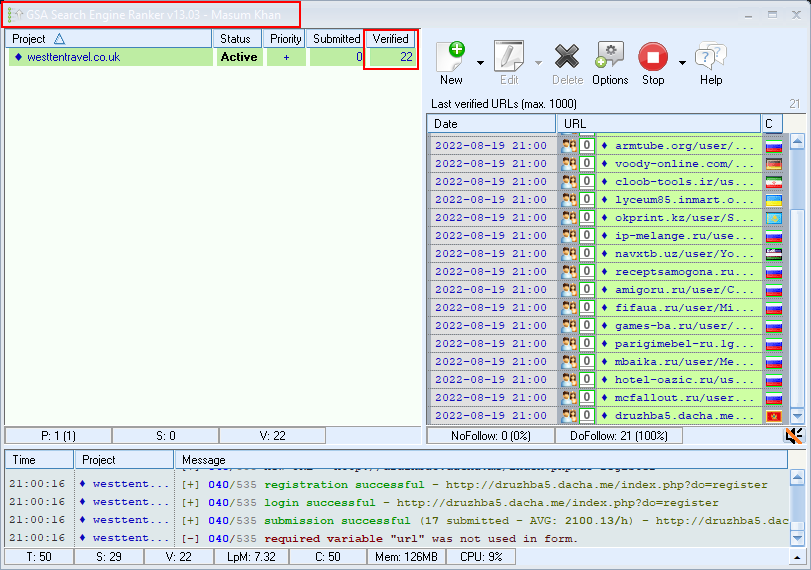 So, what is the problem? there is any special function added to the new version. I tried up to 2000 submissions on the New Version of SER, but no verified backlinks. It is for Datalife Engine.
Tagged: