Blacklist Selection Are Deselected On New Installs
Hey,
It seems that every time I get a new license and install the software, I always have to check these boxes.
Is it possible to have them all selected by default on new installations? Or even a right click option for "select all" would help.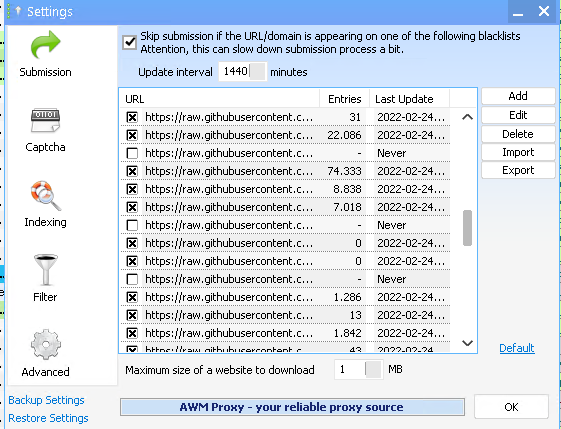 Thanks 
Tagged: