Publishing content through GSA ARTICLE
denverfix
Brasil
Sven, 
I am still unable to publish the article by the GSA ARTICLE program.
I have already installed the classic editor, but it still gives me this error.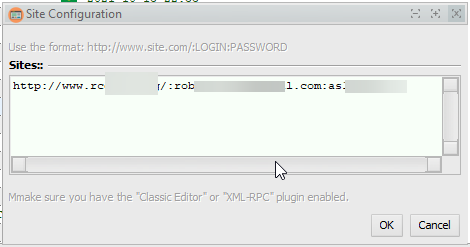 I set up the site according to the instructions
http://www.site.com.br/:robert@gmail.com:password
and it keeps giving this error

I have checked my wordpress, and there is nothing blocking it.