Wrong search result
denverfix
Brasil
Hi Sven,
I've started using keyword research and have seen some problems.
One of them and the most annoying is the scrape of keywords in my language PT-BR.
None of the searches I do with the keyword returns anything pleasant.
The program brings me a meaningless scrape to what I want.
In the example below, I used the keyword "CONSULTORIA DE SEO" and 20 private proxies to scrape 200 words, which is quite a few.
However, the system brought up words that had nothing to do with it, words in English, in Spanish, and so on.
Another image
Filters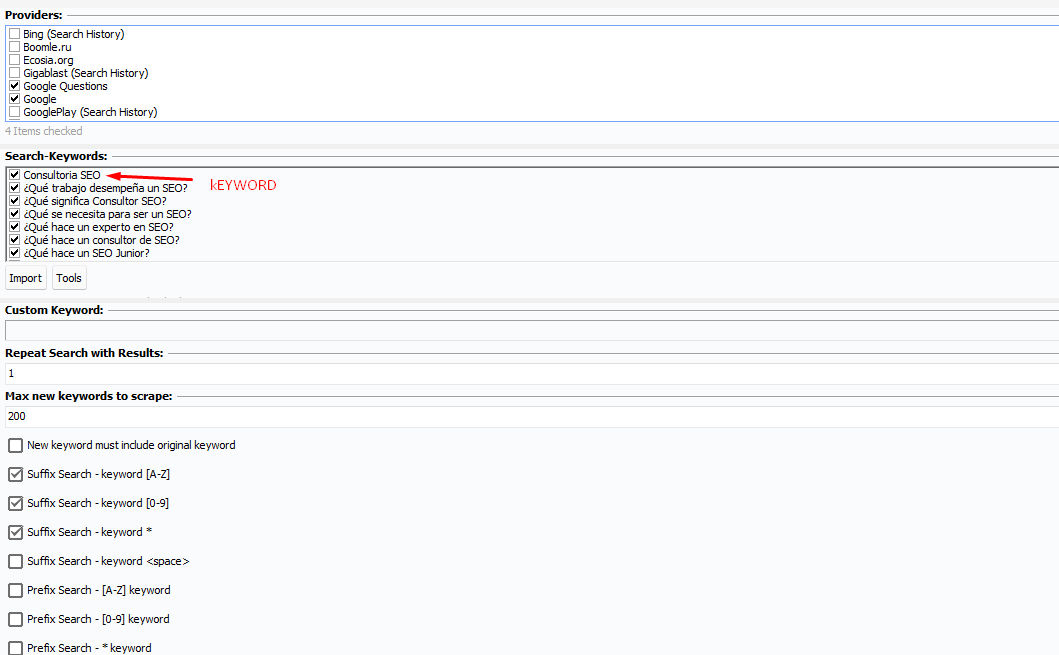 I believe that since the word "SEO" exists in several languages, the system is unable to merge "SEO CONSULTING".
It should use the junction of the two and bring me the results.
I performed a search using the same keyword with Ubersuggest, and their system correctly brings me what I need, without separating the CONSULTING from the SEO.
I believe it is something in the algorithm, I don't know, you have to look into that.
Thank you!