use previously collected data with filter for the project
denverfix
Brasil
Hi Svin,
Lately I have been using the
GSA Content Generator
program a lot for several projects.
And I'm noticing some things that I think need improvement.
I will use some fictitious projects as an example.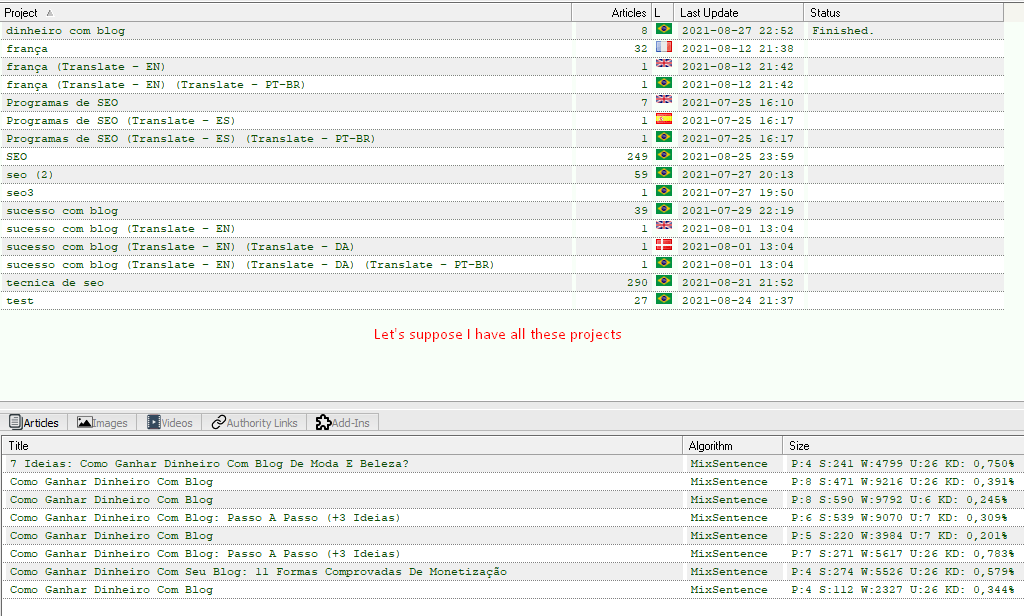 And then I want to create a mix sentence with the collections I've already done.
What the system does.
It checks all projects according to keyword and tries to mix sentences.
The program is mixing sentence mix picking up from all projects.
So, it would be very interesting to insert a filter from which project it will get that information.
And don't search from all projects, I don't need him to search from all.
And yes of a specific project.
Thus, it would be interesting to have a filter in the collected data option
-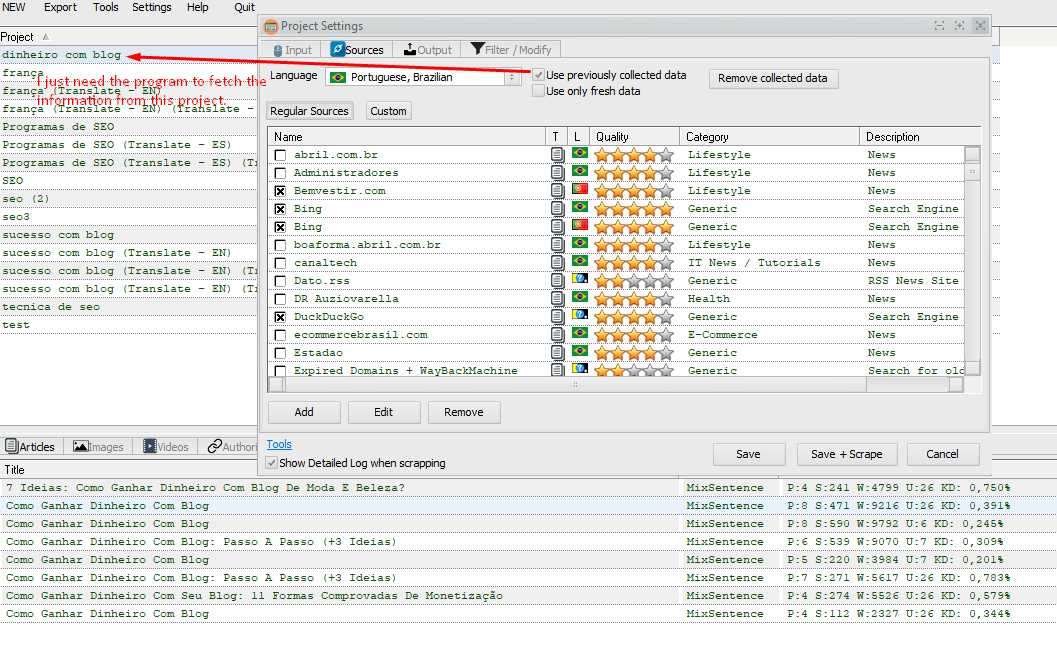 I believe this change makes a lot of sense.
Hope you understand me.
Thanks for the excellent support and dedication.