import proxy list - what am I doing wrong?

michaeldon
sofia
I am in options > submission > proxies > configure
I select Add >
import from file or import from clipboard. It makes no difference. I have tried all configs using a file or the clipboard: 
eg host:port:login:pass or login:pass@host:port
No matter what I do it imports the login:pass into the host column like so: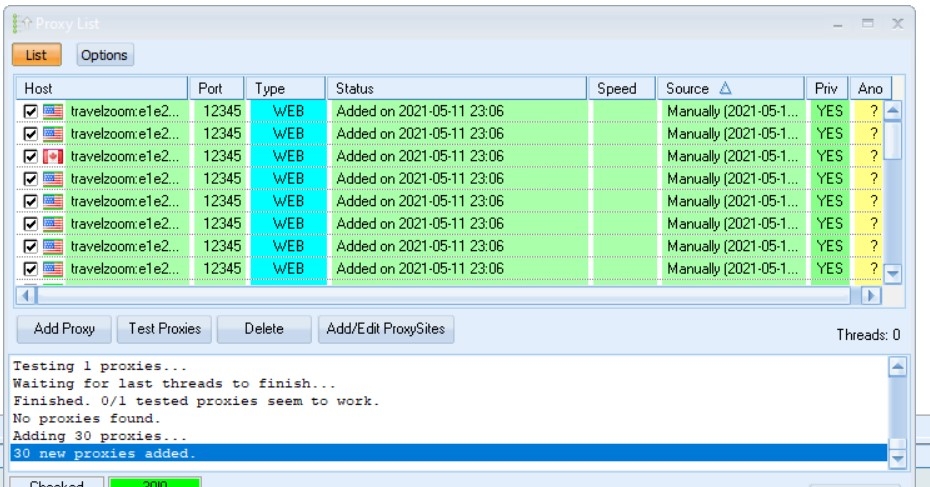 My data is correct. eg travelzoom:e1e2....
@xx
.xxx.159.248:12345 for login:pass@host:port
Tagged: