Feature Request
robin69
India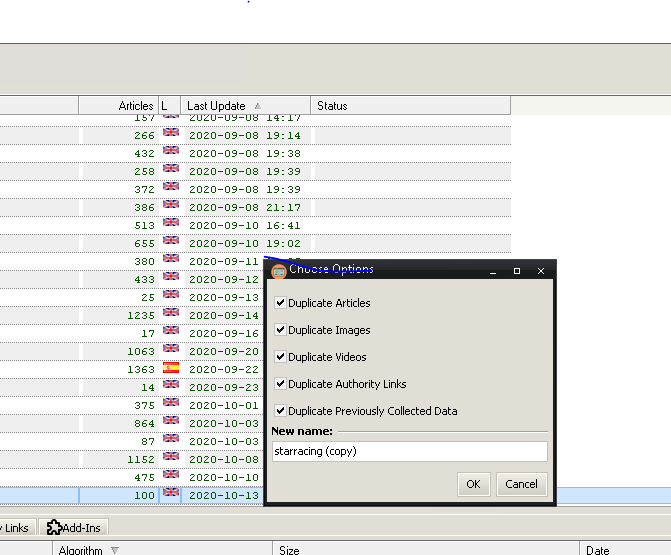 1. Add one Click Uncheck All Button while duplicating
2. Add Features to  search  articles. because as soon as campaigns numbers are increasing it's really difficult to find old campaign
3. Enable Ctrl + A , Ctrl + C, Ctrl+ V keyboard shortcuts in keyword window.
4. When we clone campaign, export zip is not getting exported to assigned folder. We have to export it manually
5. When we duplicate campaign please add button to to suggest keyword as it is shown when we start new campaign
6. Add one tab "REWRITE" to rewrite any article above preview button.
.