GSA CAP & DBC Problems
Lotus_Eater
UK
Hey folks,
Just purchased GSA SER, GSA Captcha & some DBC credits. Having a bunch of issues trying to get Captcha to talk to DBC. Tried both regular API & Socks but no luck. Sometimes I can get the account balance (test) from both of them, sometimes not,  get the following errors.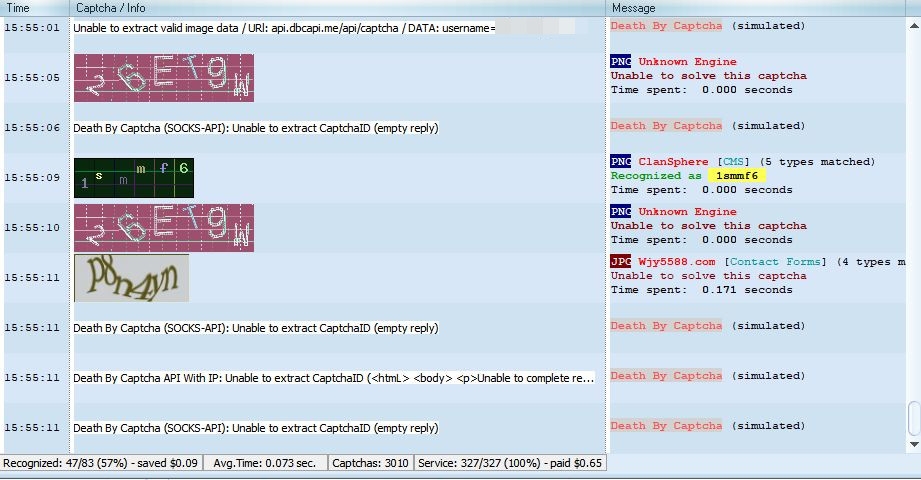 I've searched the forum here and see that some have had similar problems, but it seems that switching services (API/SOCKS) has cured it, but I'm getting the same issue on both services. I tried one, or the other, and both. No luck.
It was working earlier for about 20 minutes then just stopped. I didn't change anything as far as settings on my machine.
Any thoughts please?
Cheers,
LE