I've run an SEO/online marketing company in the UK since 2010. I've been a customer of all of the best rank trackers out there. And not been happy with them. They're either too expensive or don't work well. I've helped their developers make it better with suggestions. So, I made my own!

As a customer and an online marketing I know what WE want. I'm not a developer or a computer scientist. I'm an SEO guy that manages developers. Track-R has been created with the customer in mind. You guys know me, and know that I don't settle for anything less than the best. However, if there is anything up with Track-R it will be remedied immediately.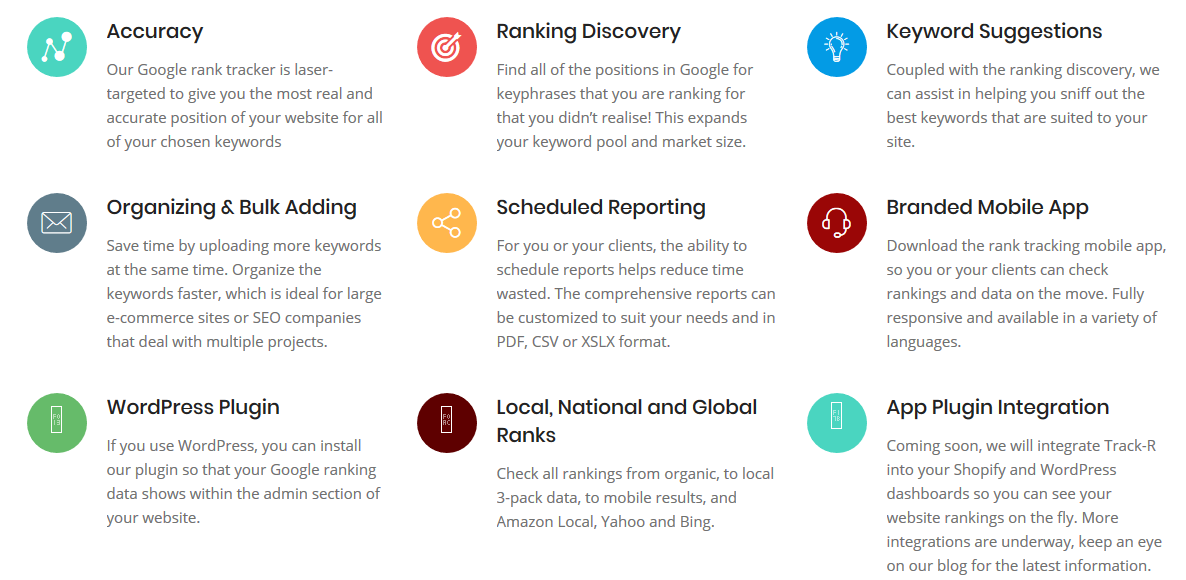 The Shopify App and WordPress plugin will be available from around June 2018.
See below before signing up…..yep, be your own affiliate and gain yourself a discount!
Affiliate Marketers
Gain 25% recurring payments for the term of YOUR customers on any package. We use Tapfiliate to handle the affiliate payments.

http://www.track-r.net/affiliate/