Hi,
I have purchased GSA SER one month ago. Using Captcha Breaker as 1st service and 2captcha for 2nd service. I have bought a verified list http://www.autoapprovemarketplace.com/
My LPM is 0.44 only.
I basically want to create 2nd tier bookmarking link of web 2.0 which I have created(web 2.0) from rankerx and then uploaded these tier1 link in GSA SER.
I have uploaded 8 verified web 2.0 links to do 2nd tier bookmarking. I need atleast 10 link per url means total 80 2nd tier links
Here what I did in project settings-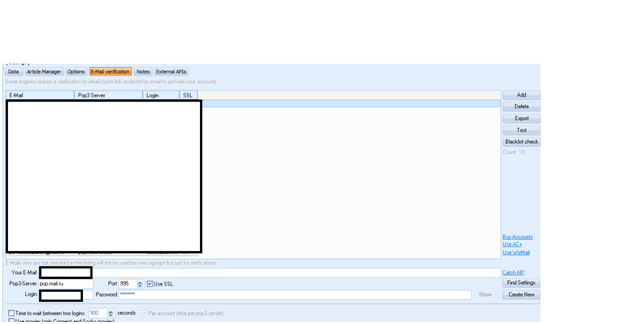 GSA SER Settings-
Proxy settings

Please advise me, how can I improve LPM,VPM??
Thank you in advance!!
Neha