VPS shuts down while running GSA
Hello,
VPS shuts down while running GSA. After a 24-hour run and when I logged in back I always noticed it shut itself down. URPad support says the RAM needs to be increased but I need to know if there is something on GSA setup that I can tweak.
Hope you can help me with this issue. Here is the specs of our VPS:
OS: WIN2K8 R2
Disk space: 60GB
Monthly Bandwidth: 500 GB
Dedicated RAM: 768 MB
CPU Allocation: 3.40 GHz
In my GSA I am using these settings:
Threads: 10
HTML timeout: 60
I am running Captcha Sniper and GSA SEO Indexer simultaneously
I am also running 20 private proxies.
Here is the screenshot of my campaign running: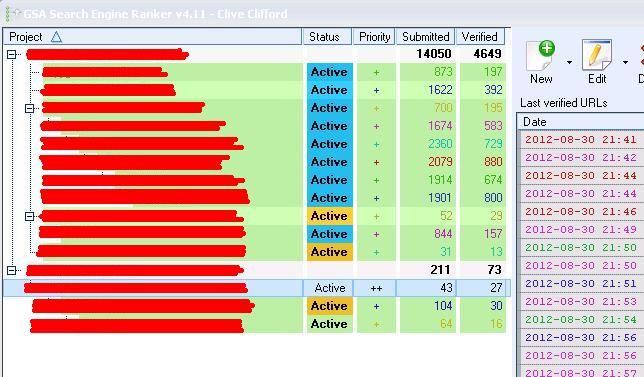 Can you please help?
Thanks!
Tony