Hello, I was facing an issue in Proxy. After doing a lot of research I have found StormProxies and I have brought $39 package of Rotating Proxies with threads 40(max.). But I am getting LPM 1.52. Can anyone suggest me that is it worth? I'm I spending much money without getting the result from GSA?
Here is the screenshot.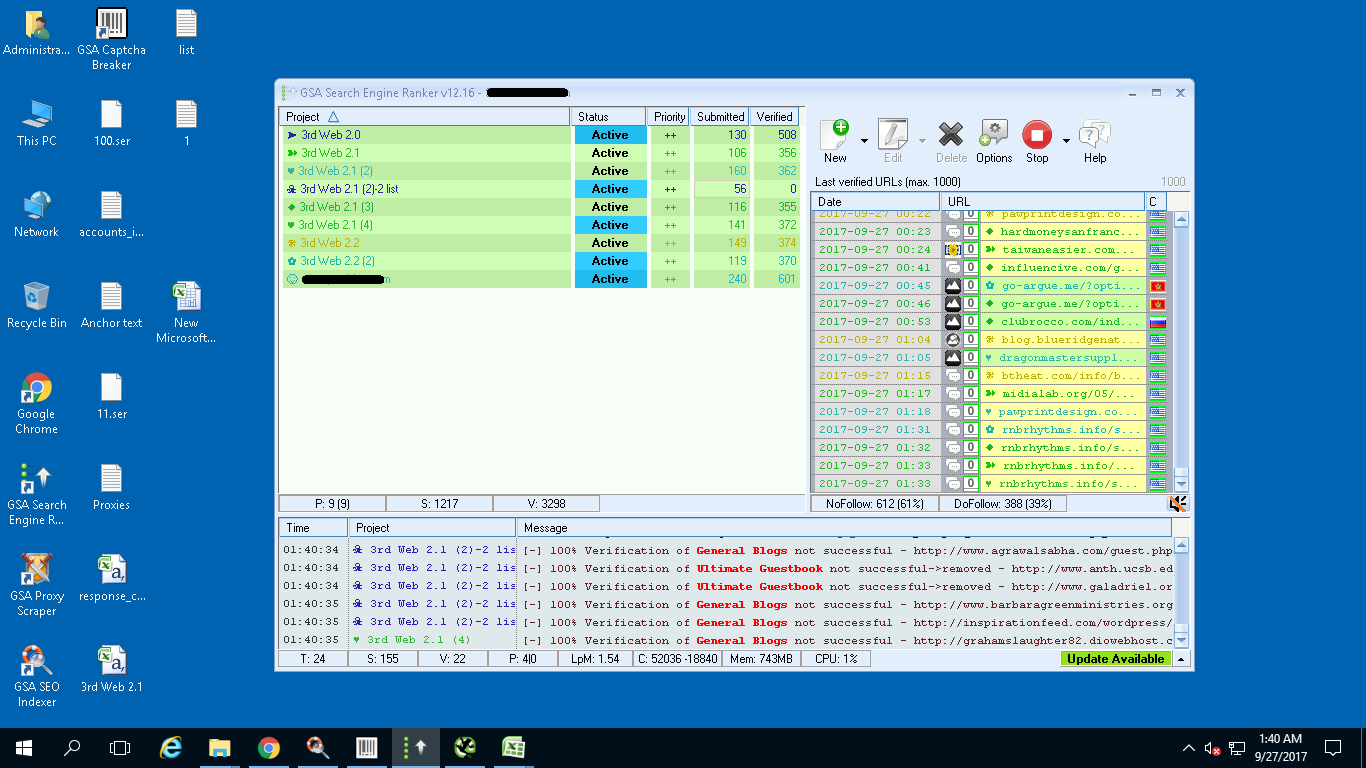 Please share some good suggestion for me.